Ręcznik Brick mikrobawełna 70x140 Granatowy
Marka:

GRENO

Status:

niedostępny

Termin wysyłki:

2-4 dni

Koszt dostawy:

od 13 zł kurier

Darmowa dostawa:

od 299 zł

Czas na zwrot:

14 dni

Opis
Ekskluzywny ręcznik z delikatnej mikrobawełny polskiej marki Greno
Wyprodukowany z naturalnej przędzy bawełnianej o wysokiej gramaturze. Elegancki i nietuzinkowy, nada Twojej łazience klasy i niepowtarzalnego charakteru, a Tobie zapewni luksus każdego dnia. Wyjątkowo mięsisty i chłonny, higieniczny w użytkowaniu.
Idealny dla osób, które cenią sobie najwyższy komfort:
100% naturalna, puszysta mikrobawełna
Gruby i mięsisty - wysoka gramatura 500g
Bardzo dobra wchłanialność i wyjątkowa miękkość
Zaprojektowany zgodnie z najnowszymi trendami - wzór cegiełki, pasuje do nowoczesnych wnętrz i wprowadza loftowy klimat
Estetycznie wykończony
Wyprodukowany w Europie
Certyfikat Oeko-Tex
GRENO - synonim najwyższej jakości
Aby jak najdłużej cieszyć się wysoką jakością ręczników, pamiętaj o przestrzeganiu poniższych zasad pielęgnacji:
Przed pierwszym użyciem zalecamy pranie ręczników zgodnie z instrukcją producenta
Segreguj pranie i nie łącz jasnych kolorów z ciemnymi
Do prania kolorowych ręczników używaj łagodnych środków piorących przeznaczonych do prania tkanin kolorowych
Pamiętaj, że płyn do płukania zmiękcza, ale również natłuszcza włókna, co może ograniczać chłonność ręczników
Nie przekraczaj maksymalnej dopuszczalnej temperatury prania
Nie pozostawiaj ręczników w pralce po zakończeniu cyklu prania – może to skutkować odbarwieniami, a nawet nieodwracalnymi zmianami w ich strukturze jak butwienie czy rozwój pleśni
Susz ręczniki zawsze w pozycji rozwieszonej
Nie wystawiaj ręczników w ciemnych kolorach na bezpośrednie działanie promieni słonecznych, gdyż może to skutkować miejscowym wyblaknięciem koloru
Dokładamy wszelkich starań, aby zdjęcia w naszym sklepie w pełni oddawały rzeczywistą kolorystykę produktów. Ewentualne, nieznaczne różnice mogą wynikać z indywidualnych ustawień Twojego monitora.
---
Szczegóły produktu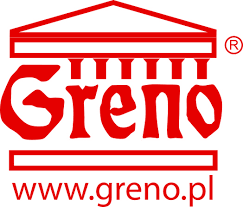 GR-R-BRICK-70x140-GRANATOWY
Arkusz danych
Rozmiar

70x140cm

Tkanina

100% bawełna - mikrobawełna

Gramatura

500g/m2

Paleta barw

odcienie niebieskiego

Temperatura prania

40°C

Kolekcja

GR-Brick
---

Może ci się spodobać również